"Althea's talents as a visionary are prodigious, and she couples them with a deep, compassionate, moral wisdom. The combination makes her a very special teacher and guide. I can't imagine anyone not being helped by her counsel."
– Alan Arkin…director/writer/actor Academy award winner for movie Little Miss Sunshine, Argo and others.
"Intuition, Clairvoyance and Psychic Medium are gifts whose power Althea DePascale wields with gentle finesse. This power, amplified by Althea's "knowings" truly makes for amazing healing sessions. After each of these sessions I have felt deeply relaxed and more confident about life. Althea has the uncanny ability to know just what is needed to move someone forward in their journey. Significant healing shifts always occur as a result of this inner work with her gentle wise guidance. Through the years I have derived such great benefits from her readings. Althea DePascale has been a positive gift in my life. I shudder to think what my life would be without her outstanding gifted help. I feel blessed to have such a powerful resource just a phone call away."
Anna Rosa Pizzoferrato
Distance Healer
"A meeting with Althea is indeed an incredible experience. She is able to get to the deepest parts of both yourself and those around you. She was able to give me insight and direction in regard to my career, my marriage, and my family relationships, as well as my relationship with myself. Her ease, grace, warmth and humor make you completely comfortable. I would strongly recommend her to anyone".
– N. Romano
"Althea has gifts that have to be experienced to understand. She brings a perspective that cannot be gotten from books, therapy or life. I attribute some of my most important life decisions to her insight".
– Ronni Burns…Motivational Speaker
 "I have worked with Althea over 10 years. I found Althea to be a person of positive energy, personal and easy to talk to. She has helped me gain new perspectives during times of confusion and frustrations. Each time after talking to Althea, I can better regroup my thoughts and have a clearer picture of things in my life and for me to make my own choices."
– Judy Hus, Taipei, Taiwan
"Althea has astounded me with her remarkably accurate clairvoyant ability, in a world of many clairvoyants and psychics; she stands alone as a true Master who sees all and shows the way to positive change, greater possibility, and potential joy".
– Robin MacNaughton…author
"I have seen Althea countless times for hypnosis, life coaching, past life regressions, couples' regressions. Because of her insight and abilities, I have dealt with death, life, family and relationships in a whole new way. I am truly a changed person because of Althea"
– Tammy
"I have been a student of Althea's for over fifteen years. She is a remarkable clairvoyant, clairsentient, clairaudient and spiritual counselor. Her information is phenomenal in that it originates from the most elevated spiritual guides of philosophy, psychology, metaphysics, theology, and healing. As a life coach, Althea is a complete visionary: she possesses the thoughts, feelings, words and healing tools to open, activate, cleanse liberate and purify one's life. Her classes are stimulating, revelatory and creative. ".
– James Luse Former faculty of YALE, Wesleyan, Wayne State University actor, director, teacher, medium.
"Althea's Life coaching style is to start broad, to give a neutral, objective perspective of a situation, and then to go deep to give specific recommendations and teach the skills necessary for rapid resolution. A true recipe for success!"
– Steven Grady, MD.
"I first went to Althea with five friends, in 2002 for a séance session and thought because I was only in my thirties, yet had lost my brother, a serious boyfriend, and my best friend all within the past several years, that I would have "a lot of action. " The séance began and everyone else in my group got to interact with their departed loved ones but, not me. I sat there, kind of bored.
The session was winding down when Althea suddenly seemed a little startled. She apologized, and said that she had to describe a rather horrific scene. She spoke of a young man who had shot himself in the head. "It's my brother Rob," I said. Althea said he was crying which of course made me start to cry. My brother's suicide had been difficult.
Althea explained that Rob realized the minute the gun went off that he didn't want to do this. Unfortunately it was too late. She told me that he had said "oh f***" to himself. It was so strange to have her describe the scene to me, exactly the way I had always imagined. Rob then told Althea that I had taken his death the hardest and he wanted me to move on. He told her he was ok and loved all of us very much. It gave me closure as I cried and listened to Althea's words. Althea also told me that Rob was holding pink roses to give to me. She explained that to understand, we needed to "look to the season of the flower" which in this case would be Spring. She said it meant that whatever difficulties I was going through at that time would resolve by spring. (I hadn't told her I was going through a divorce.) That next January, I started dating a wonderful man. In the spring, he came over with three dozen pink roses. They were beautiful, and I knew what they meant! We were engaged that spring and married the following year."
– Mara
"My first experience with Althea was an amazing past-life regression session. I learned I've had many past lives and that made me want to know more. I began monthly classes, then monthly workshops with Althea. Each was a day-long session where I learned about spiritual communication, intuition, energy work and medium-ship. Althea has helped me grow spiritually by teaching me how to channel energy and breathing techniques for meditation. I have learned how to infuse energy into items, and how to read the energy of others. These workshops teach so much about developing your own psychic ability. Althea has changed my life in many ways and I'm grateful to her for helping me become more spiritual."
– Dianna
"I've known Althea for about 20 years and have attended many of her
workshops and classes all of which have been instrumental in developing
my own intuitive skills. I consult with Althea regularly both in person
and by telephone.  Her insight is helpful in both personal, relationship
and business matters.  I've referred a number of friends to Althea.
After one such referral, my friend called me and asked me what I'd told
Althea about him.  He was amazed by what she knew about him, his family
and friends.  My friend was surprised to hear that when I made the
referral, all I did was give Althea his name and ask her to make some
time for him.  I've also done hypnosis with Althea having success with
becoming more focused and controlling my alcohol consumption.  I highly
recommend Althea for her workshops and personal consultations."
– Paul Lagassey,
Vero Beach, Florida
"I meet Althea after the death of my husband and had moved to a newstate and town it was  the most difficult time of my life. I meet
Althea and we starting talking. Althea is a gift…. she saw things in me I did not even know or  could imagine. I started withhypnotherapy a to  calm the monkey brain.
Then I joined some classes she's giving and it was life changing…  I am truly grateful for her help on this journey ."
– Carol Hipkins
"I am new to Althea's class! From the moment I walked in, I felt very comfortable! She has a wonderful energy around her!
Her mediumship class was amazing! She works right with you helping you! Althea is amazing! I would highly recommend her and her class! I cannot wait for the next one."
– Sandra
Althea
"Thank you for the amazing mediumship class today! From the moment I walked in, I knew it was going to be a wonderful class! I felt "at home" right away!
Your help and guidance is so important to me on my journey! I am so happy to have found you. I cannot wait for your next class!  Thank you for everything !"
– Patty Griffin
I have been a student of Althea's for over fifteen years. She is a remarkable clairvoyant, clairsentient, clairaudient and spiritual counsellor.  Her information is phenomenal in that it originates from the most elevated spiritual  guides of philosophy, psychology, metaphysics, theology and healing.  As a life coach, Althea is a complete  visionary: she possesses the thoughts, feelings, words and healing tools  to open, activate, cleanse liberate and  purify one's life.  Her classes are stimulating, revelatory and creative.  These classes offer techniques which aid  individuals in their daily journeys through the pressures of materialism, business, emotional commitments and  the competition of today's world.  Great personal transformation of one's soul and awareness of one's life purpose  occur in Althea's workshops.
-James Luse 
Former faculty of YALE, Wesleyan, Wayne State University
actor, director, teacher, medium
My first Experience with Althea was May of 2012. I have been going thru some of life changes and wanted to change my life but did not know what to do. I have been seeking help with many therapists in the past and still not getting any better feeling lost and did not know who I am and where I am going. I wanted to try hypnosis and seek how to get more spiritual to understand GOD more. I found Farmington Hypnosis and Awareness Center I called and Althea DePascale's voice mail went on so I left a message. Althea called me back within minutes I set up an appointment and met with her. We talked for a while and then Althea went to work on me. What a different feeling more relaxed and starting to understand my life more. Althea told me she does work shops and will let me know when and what she will be teaching. My first work shop was Past Life Regression this was amazing learned a lot about myself. I started using Althea as a life coach and stopped my regular Therapy clinical psychology. I also have been to many other workshops Spirit Communication, Intuition and Energy, and medium-ship.  Althea is an Amazing person she has changed my life she thought me how to become more spiritual and to LOVE myself.
Thanks Althea!
GOD bless you for the work you do and the person you are.
– Jennifer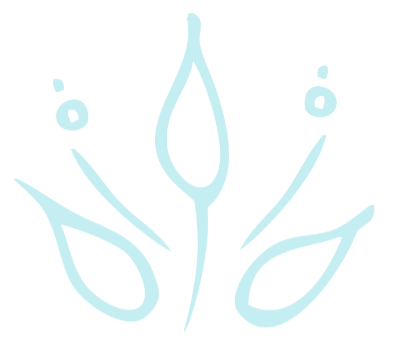 ALTHEA'S PSYCHIC READINGS SERVICES
No two psychic medium readings are the same, nor are the tools that can be used to provide an accurate, truthful and beneficial psychic reading. I can either visualize (Clairvoyant), feel (Clairaudient), or hear the messaging (Clairsentient), or use any combination of all three techniques (and others) to help you solve your problems and answer your question
Seeking more than a psychic reading, more than contacting those that have passed on during your current life, seeking detailed advice from those that shared, walked and influenced you in a past life? Allow me to arrange a past life reading. Based on my ability to divine the past, we can together walk thru your past to understand, see and feel the emotions of your life story from long ago.
As a Psychic Medium, I can go beyond any limitations in our world, and reach out and connect to the spirit world. I can communicate and receive messages from those in your life that have passed on, have left the earth's plain and have crossed over, using my triad of spirit communications which include clairvoyant, clairaudient, and clairsentient. I can divine, deduce your life and offer a new path, a path founded on solutions, driven peaceful and supportive thought.
OVER 40 YEARS
HELPING CLIENTS AROUND THE WORLD
Here are just a few locations around the world of the thousands of clients I have helped during my 40 + years of giving Psychic and Psychic Medium Clairvoyant readings.
Connecticut Burlington Westport Wilton Weston Hartford West Hartford East Hartford Glastonbury South Windsor Windsor Bloomfield Tolland Vernon Wallingford Waterbury Woodbury Wethersfield Suffield Canton Farmington Enfield
Suffield Avon Cheshire Cromwell Danbury Ellington Flanders Guilford Hebron Lyme Mansfield Middletown Milford Manchester Madison New Haven New London Norwich Old Saybrook Rocky Hill Shelton Southington Stamford Fairfield CT.
Maine Portland Westbrook Augusta Bangor Belfast Camden Rockland Lewiston York Brunswick ME
New Hampshire Concord Dover Keene Manchester Trenton NH
Vermont Burlington Rutland VT
Massachusetts Boston Holyoke Greenfield Lowell Salam Great Barrington Pittsfield Worcester MA
Hawaii Hilo Maui Hana Honolulu HI
California Gilroy Santa Cruz Santa Barbara San Jose Sacramento Mount Shasta Los Angeles Carmel Sausalito Lauguna- Beach Timrod Carlsbad Newport Palm Springs Orange San Diego Sacramento Ventura CA
Rhode Island Westerly Newport Providence Jamestown RI
Pennsylvania Wilkes-Barre Valley Forge Reading Hershey Carlisle Hazelton Lancaster Scranton Philadelphia Allentown Norristown PA
New York Albany Troy Newburgh Buffalo Syracuse White Plains New York City Lake George Rye NY
New Jersey Newark Atlantic City Jersey City Patterson Elizabeth Trenton NJ
New Mexico Flagstaff Phoenix Sedona NM
Indiana Columbus Indianapolis Madison IN
Texas Dallas Corpus-Christi Galveston Forth-Worth Columbus Paris Tyler TX
Minnesota Marshall Rochester MN
Georgia Atlanta GA
Michigan Dearborn Detroit Flint MI
Nevada Laughlin Reno Boulder City NV
Washington Deer Park Seattle Spokane WA
Tennessee Chattanooga Nashville TN
Virginia Norfolk Roanoke Richmond Virginia Beach VA
North Carolina Charlotte Elizabeth-City Waxhaw Fayetteville Matthews NC
South Carolina Charleston Columbia SC
Wisconsin Ashland Madison Milwaukee WI
UNITED  KINGDOM UK 
Sheffield London