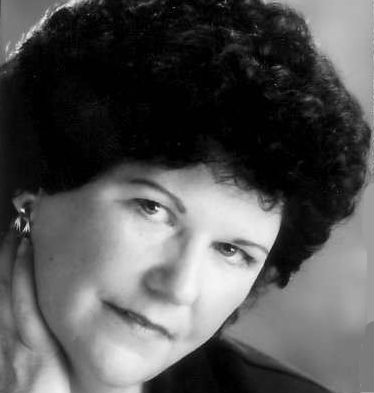 ALTHEA DEPASCALE – my STORY
From my earliest years, I realized I was destined to help, guide, see, feel, and heal. My given name "Althea" has a history as old as ancient Greece. Althea means to "heal", "one with healing powers" and to "provide healing".  My childhood was not that of a typical little girl. I saw spirits all the time and knew, in advance, events that were going to happen. It was so normal for me that I just assumed that everyone was able to see, do, hear, and know all that I could perceive and experience in the spirit world.
As you can well imagine, going to school with children unlike myself, was a huge challenge. I spent a great deal of time in the Principal's office merely sharing my observations. Thank goodness the school Principal was kind and compassionate. Having three brothers helped me develop my "survival" skills and be strong.  Although it was not easy, I was able to better deal with some of the less favorable schoolyard dynamics.
Later in life I sampled a variety of professions including time as a nurse's aid. What I witnessed in certain medical facilities make me take  pause concerning a potential career in the medical field.
I went on to study real estate and later found success and satisfaction selling residential and commercial property. It was a great career however there were personal safety issues that concerned husband and mother.  I was strongly encouraged to study martial arts or else find another profession. I heeded their advice and took martial arts, specifically Tae Kwon Do as I continued on with commercial real estate. It was reassuring to myself and family that I now had a way to defend myself via my Tae Kwon Do training.
After I endured a family tragedy my life, once again, drastically changed. I had decided to leave real estate and utilize my psychic gifts professionally. For over 40 years I have been helping thousands of people by giving life altering Psychic Readings to people literally "around the world".
My clients ranged from Hollywood stars to everyday 9 -5 people. I loved the feeling of making a difference in the quality of people's lives.
With this new career focus, I had developed an insatiable appetite for knowledge about all things healing and energy related. I must admit, I spared no cost of time or money to study with the best. Finally, I was doing what I loved to make a living. Between my own innate gifts and the knowledge gleaned from my spiritual studies, I was more than prepared to embark on a life of being a professional "psychic reader".  People talk and client referrals kept pouring in.
In time, my life became a whirlwind. I traveled a great deal and met hundreds and hundreds of wonderful people. Each event led to more new clients as my practice kept growing. As my reputation continued to grow, so did my clients.
After 40 plus years, I am still giving Psychic Readings and loving it.  My selected Psychic Services coincide with the needs and requests of my clients. Life Questions, Past Life Readings and Mediumship work (Spirit Communication) are my main Psychic Reading services. Infused in these psychic readings is a great deal of empowering teaching of the principles of energy as it relates to spirituality. My goal continues to be to help empower my clients and teach them how to access their inner wisdom. Watching customers go from Victim to Victor is, and will always be, very rewarding.
I have conducted numerous Psychic Development classes through the years as well as focused topic workshops. I also work with small groups, and, at times have participated in charitable benefits. Helping people discover the hidden beliefs that do not serve them is an important aspect of my work. During a reading, limitations are discovered and strategies for overcoming limiting beliefs are an integral part of my spiritual empowering psychic readings. The resulting healings often occur at various levels. Physical, emotion and spiritual healing are actually intertwined and dependent upon each other. Healing is typically holistic. Spiritual guidance and knowledge of important insights contribute to a happier more balanced life.
When you chose to have a reading with me, I will call upon my many spiritual tools and gifts to provide you with the a highly personal customized just-for-you plan for further growth and empowerment. This guidance will give you the confidence to move forward and evolve with ease. As you do your "work" know that each day you are moving closer and closer to that special place within that provides peace of mind, contentment, creativity, safety, love, and joy.
As you can surmise, I offer as part of my services much more than just a tiny positive step forward.  In time you will witness a redefining of your life's story and a realigning of your life's energy. The reward for your inner work will be a peaceful balanced life.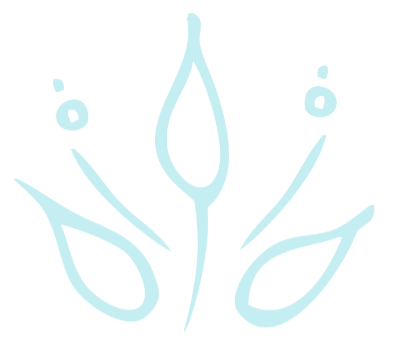 ALTHEA'S PSYCHIC READINGS SERVICES
"Althea's talents as a visionary are prodigious, and she couples them with a deep, compassionate, moral wisdom. The combination makes her a very special teacher and guide. I can't imagine anyone not being helped by her counsel."
– Alan Arkin…director/writer/actor Academy award winner for movie Little Miss Sunshine, Argo and others.
READ MORE TESTIMONIALS HERE
HELPING CLIENTS AROUND THE WORLD
A SMALL SAMPLING OF OVER 40 YEARS OF GIVING PSYCHIC READINGS
Connecticut Burlington Westport Wilton Weston Hartford West Hartford East Hartford Glastonbury South Windsor Windsor Bloomfield Tolland Vernon Wallingford Waterbury Woodbury Wethersfield Suffield Canton Farmington Enfield
Suffield Avon Cheshire Cromwell Danbury Ellington Flanders Guilford Hebron Lyme Mansfield Middletown Milford Manchester Madison New Haven New London Norwich Old Saybrook Rocky Hill Shelton Southington Stamford Fairfield CT.
Maine Portland Westbrook Augusta Bangor Belfast Camden Rockland Lewiston York Brunswick ME
New Hampshire Concord Dover Keene Manchester Trenton NH
Vermont Burlington Rutland VT
Massachusetts Boston Holyoke Greenfield Lowell Salam Great Barrington Pittsfield Worcester MA
Hawaii Hilo Maui Hana Honolulu HI
California Gilroy Santa Cruz Santa Barbara San Jose Sacramento Mount Shasta Los Angeles Carmel Sausalito Lauguna- Beach Timrod Carlsbad Newport Palm Springs Orange San Diego Sacramento Ventura CA
Rhode Island Westerly Newport Providence Jamestown RI
Pennsylvania Wilkes-Barre Valley Forge Reading Hershey Carlisle Hazelton Lancaster Scranton Philadelphia Allentown Norristown PA
New York Albany Troy Newburgh Buffalo Syracuse White Plains New York City Lake George Rye NY
New Jersey Newark Atlantic City Jersey City Patterson Elizabeth Trenton NJ
New Mexico Flagstaff Phoenix Sedona NM
Indiana Columbus Indianapolis Madison IN
Texas Dallas Corpus-Christi Galveston Forth-Worth Columbus Paris Tyler TX
Minnesota Marshall Rochester MN
Georgia Atlanta GA
Michigan Dearborn Detroit Flint MI
Nevada Laughlin Reno Boulder City NV
Washington Deer Park Seattle Spokane WA
Tennessee Chattanooga Nashville TN
Virginia Norfolk Roanoke Richmond Virginia Beach VA
North Carolina Charlotte Elizabeth-City Waxhaw Fayetteville Matthews NC
South Carolina Charleston Columbia SC
Wisconsin Ashland Madison Milwaukee WI
CHINA
 Hong Kong - Beijing - Shenzhen - Shanghai
UNITED  KINGDOM UK 
Sheffield London
BLOG POSTS FOR YOU TO ENJOY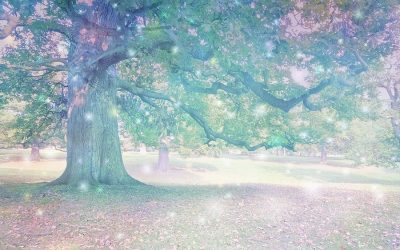 This evening is A FUNDRAISER TO HELP OUR                             FRIEND ALBERTO November 12th 6:30 to 8:30 Donation $25. Prepaid $30. At the door This is gallery style readings and not everyone attending will receive a message. As a Medium and Clairvoyant, I can connect with loved ones and...
read more
Disclaimer: The services and events represented in this website are NOT to be substituted for professional help.
Examples of professional help are services such as financial, emotional, psychological and physical professional contributors to your well being. Farmington Hypnosis and Awareness llc are not responsible for actions for events occurring before, during or after sponsored services and events.

Copyright© 2020 - Present
Farmington Hypnosis and Awareness llc